2016 Highlights
Honored Chairman Kevin Brady and former Senator Blanche Lincoln
Congressman Kevin Brady (R–Texas) received the prestigious Bryce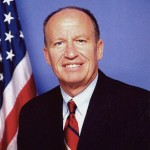 Harlow Award, which honors an elected official whose career is built on championing the principles of integrity, dedication and professionalism — echoing the work and life of the late Bryce Harlow. Serving Texas since 1997, Brady chairs the House Ways and Means Committee. Prior to his election to Congress, Brady worked as a Chamber of Commerce executive for 18 years and served six years in the Texas House of Representatives.
Former Senator Blanche Lincoln (D-Arkansas) received the Bryce Harlow Business Government Relations Award, which is given annually to a leader in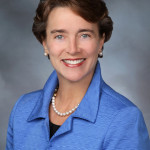 government advocacy in recognition of an exemplary career in the profession. Lincoln represented Arkansas in the U.S. Congress for sixteen years, first in the House of Representatives and then the U.S. Senate. She was the youngest woman ever elected to the U.S. Senate at the age of 38, and in 2009 she became the first woman to serve as Chairman of the Senate Agriculture Committee. Lincoln now serves as Founder and Principal of Lincoln Policy Group, a full-service government affairs consulting firm.
---
The Bryce Harlow Foundation hosted the 35th Annual Bryce Harlow Awards Dinner on April 27, 2016. The dinner brought together the nation's top government advocacy professionals to honor Chairman Kevin Brady and former Senator Blanche Lincoln.
In his welcoming comments, Bryce Harlow Foundation chairman Jeff Birnbaum remarked on the history and importance of lobbying – especially today. "Lobbyists make arguments. They marshal facts and present their employers' cases in policy debates," said Birnbaum. "At this dinner over the years, lawmakers from both parties have said that without facts provided by lobbyists they couldn't do their jobs. The Bryce Harlow Foundation is dedicated to training the next generation of lobbyists to do that job with integrity." Birnbaum closed his comments by stating, "The free competition of ideas is at the heart of what lobbying is and what the Bryce Harlow Foundation stands for. Thank you for supporting the foundation, and thank you for being a lobbyist and helping democracy work." Click here to read the full text of Mr. Birnbaum's remarks.
Chairman Brady was honored for his distinguished career and significant contributions to the advancement of business-government relations. In his remarks, Brady talked about the importance of professional advocacy. "It is terrific to join the long list of folks honored in the legacy of Bryce Harlow, who was a sterling example of positive politics at work," said Brady. "We are a country of builders, taking on incredibly complex issues. We could not do this without the insight and advice that advocates bring. Government advocacy may not top the popularity polls, but it is critical to our path forward." Chairman Brady was introduced by his friend, former House Ways and Means Chairman Dave Camp (R-Mich.).
Honored for her significant contributions to advocacy, former Senator Blanche Lincoln is the founder of the Lincoln Policy Group. In her remarks, Lincoln talked about the role of lobbying in creating sound public policy. "Politics – especially lately – make an already challenging legislative process that much more opaque and frustrating," said Lincoln. "The important role of outside advocacy is something that is often lost on and criticized by those who aren't familiar with how public policy is developed. Lobbyists simplify and streamline information, package, and deliver it when most useful. To me, this is exciting, fun, and worthy of respect." Mrs. Lincoln was introduced by her friend and former colleague, Senator Chuck Schumer, (D-NY).
On the 35th anniversary of this annual event, the dinner featured a special speaker, Senator Lamar Alexander (R-TN), who shared several memories and stories abut the late Bryce Harlow. We were pleased to honor both Chairman Brady and Mrs. Lincoln this year for their proven dedication to advocacy and business-government relations.