Growing up in Cincinnati, Ohio, politics a major presence in Nick Sutter's life. "Every one around me seemed politically active, particularly during presidential elections," Nick recalled.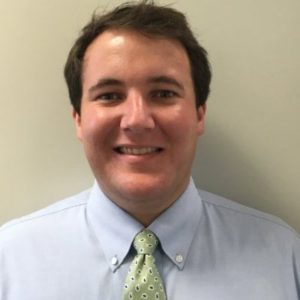 During his junior year at Miami University, Nick interned for his hometown Congressman, Steve Driehaus, in the Washington D.C. office. This was a turning point — Nick caught the "D.C. bug," and immediately after graduation secured a position in Senator Maria Cantwell's personal office.
After working for Senator Cantwell on the Senate Committee on Small Business and Entrepreneurship, Nick now works for her on the Committee on Energy and Natural Resources. He likes the exposure to a wide range of issues in energy, manufacturing, tax, and transportation, and believes it also informs his first year law studies at American University. "A law degree will help me better understand the intersection of policy and law, and how it impacts business and the public," Nick said.
Given the nature of his work, Nick is in constant communication with lobbyists. "I know first hand the value of professional government advocacy," Nick said. "The Bryce Harlow Fellowship inspires me to continue my work in the spirit of Mr. Bryce Harlow – with respect and honesty."